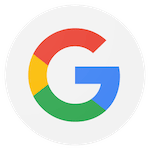 I started coming to KMD on advice from a colleague and, after two years, the only thing I'm upset about is that I didn't start sooner. Owners are simply wonderful, staff is exceptionally informative and friendly, all other students I've met are nice, fun, and want to be there. Something that I was worried about prior to joining was the the atmosphere and culture, but once you step foot into the place you can tell they are extremely friendly and inviting.
If you ever wonder if you should come here, I would highly recommend. I also want to state that you'll get exactly what you put into it. Show up, try, work at it, and KMD will be there for you.
I attended my first session of "Crisis Mitigation Training" (CMT) at Krav Maga with Pawel and his team. I can honestly say the 4-hour session far surpassed ALL of my expectations and was worth every penny! The class started off with core principles then we quickly got to work! As a first-timer at Krav Maga I felt the pace was excellent! It pushed me to my limit as well as the regular the other regular attenders.
The practicality and application of Krav Maga is spot on! Whether I'm serving at church, working in the schools, or in every-day life; Krav Maga gave me the skills and confidence to push forward, better my chance of survival, and to save lives.
I can't recommend this program enough!
Sincerely,
Andy
What a great evening/event on 9-11 at Krav Maga in Troy, MI. Myself and 2 fellow firefighters have participated in the event on behalf of Troy Fire and hose down all the participants as they do their workouts. Owner Pawel is so motivating and knows how to push his class to get everyone to achieve their goals. We look forward to participating in this event every year and when you see all the smiles at the end of the evening, you can tell it was a tough challenging class but they are so happy of their accomplishments. We look forward to seeing you in 2021 on the 20th anniversary and look forward to a larger group of first responders supporting your event. Keep up the great work Pawel!!!
I just completed the 6-week challenge at Krav Maga Detroit and successfully lost a little over 25 lbs. I was looking for a different type of workout than just hitting the gym to lift weights. It has been a great experience! The place is clean. There are a variety of classes to choose from. The Instructors and Owners are friendly, encouraging and knowledgeable. The people that I have met from my classes have been fun to work out with. I have learned a lot in the short time that I have been here and I will continue to come even though my challenge is complete.
I recommend everything about this place. The staff and owners are all beautiful people on the inside and out. The curriculum is always spot on. All of the members are friendly. Everyone respects each other. Instructors will work with you if there is something you cannot do. You will refuse to do overtime just to make it to class!! I am so thankful that we found Krav Maga Detroit.
This place is awesome. The staff is energetic and knowledgeable, they help you learn and move towards your goals at a safe pace (if not necessarily your own), and, most importantly, they make it fun! I signed up for the 6-week challenge and thought that it was a good way to really check this place out. I wasn't disappointed and am happy to say that I'm continuing my membership. Let's call it what it is. I'm a lifer.
Karve Maga Detroit is a great school to train at. Pawel is an excellent instructor and he has a lot of very good instructors as well. I was so surprised how nice the instructors and students always were at the school!
I have been attending classes for about 10 months now. I love coming here. At first, the idea of Krav was intimidating, but after talking with some people who have gone, I knew I had to try it. So, so glad I did. I am in better shape than I have been in years. I'm learning useful skills. I'm pushing myself with encouragement from the awesome staff. If you are willing to put in the effort, they are willing to help you succeed. Highly recommend!
I signed up for the six-week challenge and decided to sign up for a year after my third week of training with Krav Maga Detroit. The instructors are fun, they push you, and teach you in a constructive manner that personally motivates you to push your limits in the training sessions as well as outside. Each class is a great work out and you do get an adrenaline rush from the Krav Maga classes. Even as a beginner with no hand to hand self-defense/combat training I've always felt part of the group since day one. Every class is taught by experienced, educated professionals that know their Krav/physical training/weights - so know you can be confident you are learning the correct technique or doing the correct exercise always. Push yourself, work hard, get results, and be confident! Glad I found this place and look forward to the next year training with KMD.
I'm really glad that I took the time to stop in here while traveling. I have to say that I was a bit intimidated by the idea of Krav Maga, but I was completely at ease as soon as I walked through the door. The staff and teachers were super helpful, and I couldn't have been more pleased with my experience. One of my favorite things is to go to different gyms, and try out new workouts, and I have to say, this may be the best place I've tried out. Thanks for having me, and I will definitely be back!
Love this place!! Works me harder than I ever could work myself at a gym. You'll see an increase in your strength within a couple weeks! Amazing staff that is able to work with each person within a class to address everyone's fitness levels. Whether you're looking to learn Krav or are looking for a place for fitness classes, this is your gym!
Would give more stars if I could. I tried the 6-week challenge, and although I did not beat the challenge, I had an amazing experience. In addition to the KM classes, I took advantage of Physical Training, Conditioning and Yoga classes. This place is top-notch. The trainers are great! I did get into shape and gained strength. I would recommend this place to anyone looking for a fun and intense workout!!
KMD has been a great place to work out. I love all of the classes I've attended and the instructors has been amazing. I did the 6 six week challenge they offer and lost over 28 pounds. Krav Maga is a workout with real-world benefits. I would honestly not hesitate to suggest anyone try KMD.
I love this place! Great staff, training, and instructors. Everyone is helpful and welcoming and it is always worth the drive.
Love KMD! The moment I walked through the door I felt welcomed into the community. The instructors and other members are very knowledgeable and encouraging. Regardless of your fitness level, this place will help you achieve your goals!
I am visiting from out of town & I have been training in Krav Maga for close to 10 years. The Level 1 class is a fantastic program with a great instructor who understands how to teach self-defense. I highly recommend this school. The facility & the training room is top-notch, this would lead to better training overall.
I have been having a heck of a lot of fun at Krav Maga Detroit. I started training three months ago. The instructors are great. The community of students is great. All are supportive. The more experienced students have been helping me along. It is a very friendly and supportive environment. Last night, I was just at a seminar at KMD by Lee Morrison on third-party protection and intervention. I couldn't wait to get back on the floor for this morning's level 1 and weapons classes. I'm having a great time slowly whipping this middle-aged body back into shape by learning some practical skills. I enjoy learning at KMD very much.
I joined the 6-week challenge program and had a great time learning new techniques and having fun while working out. The instructors were great and very motivating!
Love this place. This place will help you meet your goals and become better than you ever thought possible. If you or a friend is looking for a place to get into shape you need to get in here. They give you all the tools you need to succeed on your fitness journey.
This place has been amazing. From the teachers to your peers - everyone is so supportive and wonderful.
This is a great place to train. All the instructors are excellent and they push you hard. All the people here have been very helpful and all are very knowledgeable and they make it easy to understand and perform. I have been going now for almost two months, took me almost a year to decide to do this but was the best investment I made in myself in years. Thank you, Pawel , Lisa and all the instructors for allowing me to train at your facility. It for sure is top notch.
Krav Maga Detroit provides the best possible training in self-defense. Instructors are extremely knowledgeable and the training is based on realistic scenarios in order to prepare you to defend yourself and your family. You will never find a better place to train. Not only because of the elite level of training, but also because the community is so welcoming and friendly. If you're looking for self-defense or fitness training look no further. Check out Krav Maga Detroit, you're going to love it.
I have taken a few classes over the past few years at KMD and they have all been AMAZING. The instructors ALL really care about their students. This was the first Women's Self Defense class I attended and it was absolutely amazing. The all-female class and lead female instructors create a positive and encouraging environment. You get out of the class what you put into it. Every class that is open to the public, I attend, if possible. The only reason I don't have a membership is because I am unable to commit at this time.